Kortti
Crafst and Me:n
uudesta digileimasta, Corinne nimeltään:) Crafst and Me:llä on myös yhdeksän muuta uutta digileimaa, kaikki Hannah Lynnin suunnittelemia:))
Kuvan väritin musteilla niinkuin aina....Paperit Pion Designin Fairytale of Spring ja From My Heart II kokoelmista.
Vaihteeksi maalattua aaltopahvia, värjättyä harsoa...Välillä tulee sellainen fiilis että pitäisikö kokeilla joskus jotain muuta, mutta nämä on toisaalta niin helppoja matskuja, tuttuja ja turvallisia:))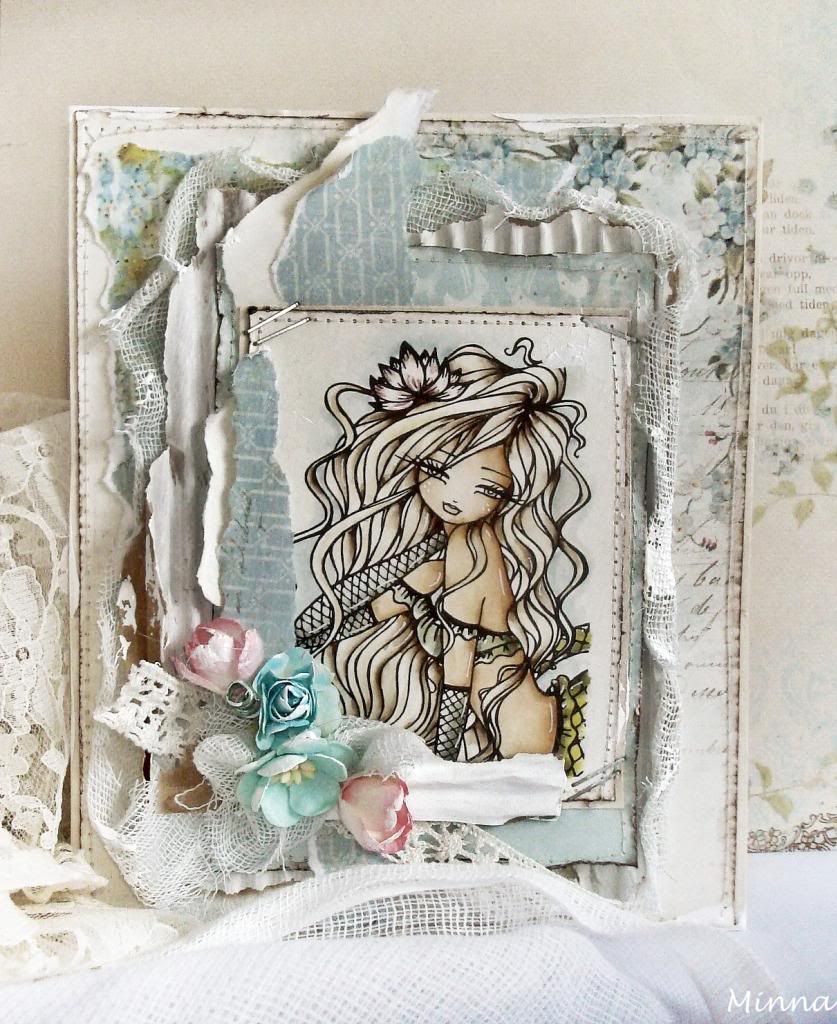 Hi all! Here is my new card using one of the new dogostamp feom Crafts and Me. There is also nine more new digis designed by Hannah Lynn:))
I have colored my image with Distress Inks as always...Papers are from Pion Design Fairytale of Spring and From My Heart II collections.
Like almost always I have used some corrugated chipboard and gauze for the decorating:))
Challenges I would like to enter my card:
Wishing you a wonderful weekend♥